Megavolt Batteries
megavoltbattery.com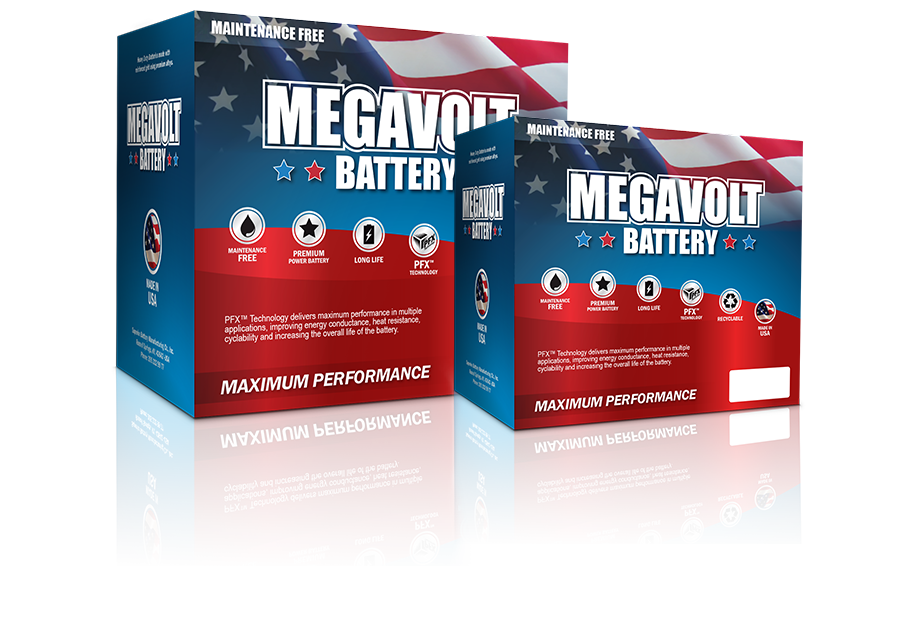 MEGAVOLT is the ultimate source for high quality lead acid batteries, reinforced with silver calcium alloy, providing safe, dependable power solutions, to thousands of customers around the world.
MEGAVOLT batteries have a well-deserved reputation for their durability. They are known to withstand even the most challenging conditions from Pole to Pole by incorporating all the latest technology.
Our batteries are manufactured by different manufacturers such as:
1. SUPERIOR Battery Manufacturing Company in a state of the art robotic facilities that meet the highest quality and environmental standards for best procedures, such as ISO TS16949 OEM Quality Certification, and ISO 9001-2000 Quality Assurance Certification.
2. Yigit Aku Corp, the largest battery manufacturer in Turkey with a production capacity of over 7,000,000 batteries. Yigit Aku Corp. holds ISO 14001, ISO 16949, IS0 9001, ISO 27001, ISO 50001 and OHSAS 18001 quality certificates and ISO 10002.
3. Johnson Controls.
MEGAVOLT is proudly made in USA, built with the highest quality standards. It cares about the environment, concentrating efforts to recycle all production processes and to be in compliance with all environmental regulations.
MEGAVOLT offers a wide range of products for different applications such as:
Automotive maintenance free batteries.

Commercial heavy duty batteries.

Golf cart batteries.

Inverter batteries.

Agricultural and garden tractor batteries.

Marine starting, dual purpose and deep cycle batteries.
The superior performance of MEGAVOLT batteries makes it one of the most efficient in the market.